Our FCC license is owned by The City of Ocean Shores, Washington. KOSW airs 24/7, bringing you up-to-date community information and a variety of your favorite music and talk. All of our programming is made possible thanks to the many hours of service from our dedicated volunteers and the generous donations from our listeners and supporters.
Feel free to contact us about the following:
On Air Underwriting/Online Advertising
Volunteering
Become a DJ
Local events
Contact Details:
KOSW Physical Location:
189 Ocean Lake Way, Ocean Shores WA
Mailing Address:
KOSW-LP 91.3FM
PO Box 2473
Ocean Shores WA 98569
Station Phone Number: (360) 289-5679
Email Address: koswlp913@gmail.com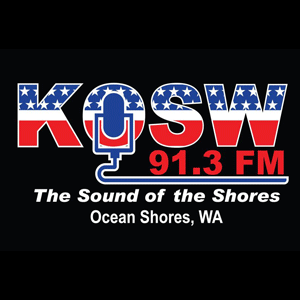 KOSW-LP Ocean Shores 'The Sound of the Shores', an all-volunteer, community-oriented station with the mission to inform and entertain our listeners in Ocean Shores and the North Beach areas.
---